About IAMR
Institute of Applied Medicines and Research (IAMR) Ghaziabad was established in 2000 by some creative thinkers to impart value-based education in present era. Encouraged by the rapid development and increasing recognition in corporate world & considering emerging technologies the society established IAMR Institute at Duhai, Ghaziabad for graduate in the field of Management, IT, Mass Communication, Life Sciences & Physiotherapy.
Industry Collaborated Google & Facebook, Certifications
Strong industry alumni collaboration resulting into corporate exposure.
Industry exposure by summer internship & placements.
About BBA Department
IAMR BBA, ranked among Best BBA College in Ghaziabad has earned this repute for its unique pedagogy of teaching and unique learning concepts. The quality that ranks IAMR as exclusive place to study management is IAMR's specialised approach which focusses on research focussed education, innovative style of study and entrepreneurship motivation-based study which is well supported by world class facilities. Many corporates have recognised IAMR value added curriculum as best practical exposed program and have collaborated us for placements and internships as well.
Specializations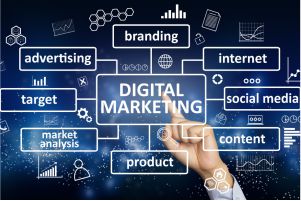 Sales and Digital Marketing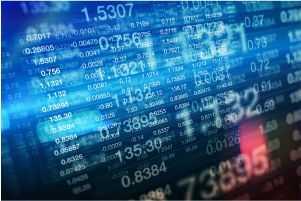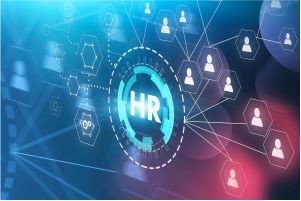 The Salient Features
Case Study Based Teaching
Regular Industry Visits
Eminent Guest Speakers
Project Based Teaching Learning
Internship in Leading Companies
Excellent Placements Records
Value Added Certification Courses
Meritorious Scholarships
Personalized Support and Skill Development
Dynamic Learning Environment
100% placement assistance
Campus to corporate program
Value added module
Mr. Manish Kumar (HOD) & Mayank Jha (BBA Final Year Student) won best research paper award at IMS International conference.
Paper published at an International conference of AyushiSahran and Yash Saini (BBA Final Year Student).
Mayank Sharma became part of a world record of Largest Bollywood singing, in which people from the age group of 8 to 60 years performed
Aditi Jain and Ayushi Saharan got placement at Kalco.
Mayank Jha and Yash Saini got placement at EduGorrilla with a package of 3 LPA.
Prashant Bhooshan Singh (Alumni of IAMR) got outstanding performance award at Paisabazar.com
Shristy Tyagi adjudged as winner of Mr and Ms. fashion Icon 2019.
Prashant Sharma won Silver medal at District Level Athletic Championship, Delhi.
Virat Choudhary has started his own business by taking franchise of Safexpress.
Anuj Kumar (Alumni of IAMR ) cleared written examination of UP Police Constable
Praveen Giri cleared CS Foundation Level.
Ankush Kumar Singh for clearing CS Executive Level.
Mr. Manish Kumar got certificate of appreciation from NASSCOM for their contribution towards Microsoft for their activity literacy kit.
Appreciation letter for Amit Kumar Nayak from P&G for his Digital Marketing support.
Around 50 students out of 53 cleared Financial Proficiency Test conducted by crossbar talent
Mr. Manish Kumar completed HR Analytics Leader course from AIHR academy.
More than 70% students completed successful internship (90% Paid Internship)
IAMR is a research-intensive College and here at IAMR we believe in inculcating research practices among students as well. There are various research areas where faculties and students both have done their work. To list a few among them following is the work and area on which they worked.
Digital and Social Media Marketing: A brief study of Challenges posed towards Indian Advertising Industry. Mr. Manish Kumar (HOD BBA Department) and Mayank Jha (Final Year student) presented their research work at IMS International Conference and the research won best research paper award.
Digital Marketing and its impact on Buying Behaviour of youth in reference to Ghaziabad: Ayushi Saharan and Yash Saini (BBA Final year Student) presented their research work at IMS International Conference
Emotional Intelligence and work-life balance: Amit Kumar Nayak and Geetika Tyagi (BBA Final year Student) presented their research work at IPEM National Seminar.
Stress Management: Stuti Sharma and Tanisha Rana(BBA Final year Student) presented their research work at IPEM National Seminar.
Role of HR in work life Balance: Mayank Jha & Aditi Jain (BBA Final year Student) presented their research work at IPEM National Seminar.
Stress Management Tools and Techniques: Ayushi Saharan & Yash Saini (BBA Final year Student) presented their research work at IPEM National Seminar.
International Journal of Research in Management, Economics and Commerce
Impact of celebrity endorsement in advertisement on customer buying pattern By Mr. Manish Kumar
National IAMR Journal of Management and Entrepreneurship
A study of diversity in Retail Purchases Behavior in Food and Grocery in NCR (Noida & Ghaziabad): An aid to formulate Retail Strategy Mr. Manish Kumar
National Allana Management Journal of Research: Celebrity endorsement: A strategic tool for market communication and promotion by Manish Kumar
National MAIMT- Journal of IT & Management An Analysis of Benefit segmentation of Cigarette Market in Delhi by Mr. Manish Kumar
IPEM National Seminar on Work life balance: Need Challenges and MeasuresWon best Research Paper Presentation for the paper, "Work life balance study based in India: an analysis of India with its peer countries." by Manish Kumar
Centre for Management Development National Conference on Emerging issues in marketing: Opportunities and threatsModel Development and validation for studying consumer preferences of Car owners by Manish Kumar and Ms. Nidhi Singh.
CMD National Seminar on Redefining HR Practices for sustainable corporate developmentHuman Resources and sustained competitive advantage: A resource based perspective by Manish Kumar and Ms. Nidhi Singh
IAMR National Seminar on Green Marketing and societyThat is there for green marketing in India: An analysis on the basis of opportunities and threats for green marketing in India by Manish Kumar and Ms. Nidhi Singh.
OIMT, Rishikesh AICTE sponsored Seminar on Management Education in 21 CenturyImpact of information technology in handling management education: A theoretical study by Mr. Manish Kumar
MIET, Meerut AICTE Sponsored National Seminar on "Entrepreneurial Opportunities in Rural India"An empirical study about the scope and complexities and implications: a study of rural tourism in Uttar Pradeshby Manish Kumar
CERT, Meerut ICSSR Sponsored National Seminar on Impact of public sector reforms on the performance of central public enterprises in India"Disinvestment of public sector enterprises in India after Globalization"by Manish Kumar
Alumni Testimonials

Kunal Maheshwari

Manager
I loved my time at college and made a lot of friends. All the teachers were well qualified, experienced and very helpful. They taught us with great care and love. My department encouraged me to explore my talent & potential by providing an exceptional integrated learning environment. I have good memories of my college days.
Cross Bridge Institute of Health

Abhijeet

Project Manager
I am grateful to my teachers who gave us perspective and focus to develop ourselves. The activities during our course helped me gain confidence. The college has given individual attention to all the students and nurtured us to become successful in life after college.
MarkScan

Amit Nayak

Business Development Officer
My three years at IAMR were memorable, mixed with fun and learning. We got a lot of support from our teachers who were always available for help whenever we needed guidance. It felt good to revisit our institute and see the progress it has made.
Mobility Services Ltd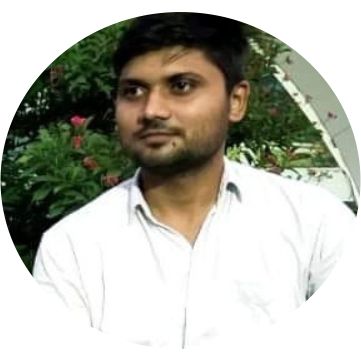 Nishant Tyagi

Assistant Manager, CRM
In IAMR, with the help of my experienced and helpful faculties, i improved my skills of programming, i really would like to thank them for their efforts as their initiatives and hard work have given us such an opportunities to take our first step towards a successful carrier.
Nilaya Infra Pvt. Ltd.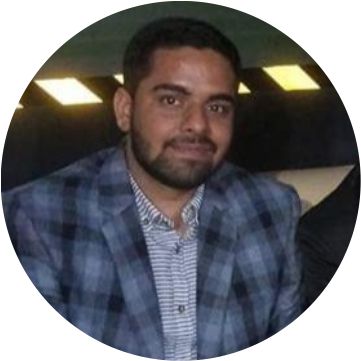 Rohit Chadha

Sr. Android Developer
I learned almost every thing which helped me to do my best in every aspect of life , as a social and professional one. I always being humble and pay my regards towards IAMR . The overall experience was good and satisfied for an individual with no bias.
EL Group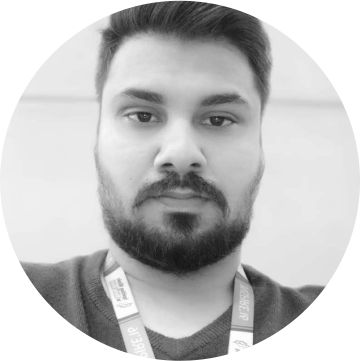 Himanshu Tyagi

Assistant Manager, Quality Control
IAMR has a lots of career opportunities, being in BCA Department the placement opportunities are preety good too. the campus interaction portal helps us to keep an eye on for all the job offers.
Infosys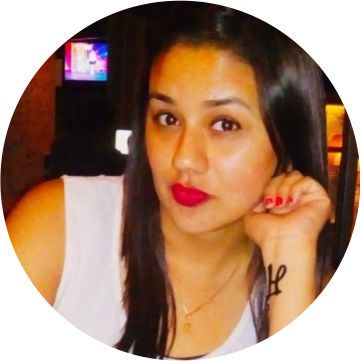 Richa Banga

Business Analyst
In IAMR, with the help of my experienced and helpful faculties, i improved my skills of programming, i really would like to thank them for their efforts as their initiatives and hard work have given us such an opportunities to take our first step towards a successful carrier.
Hexaware Technologies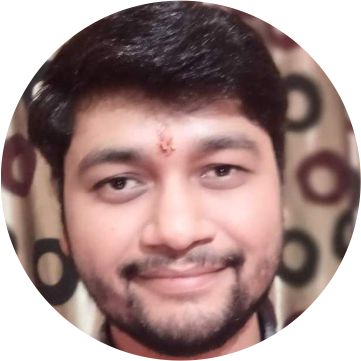 Sugham Dikshit

Project Manager
i express my gratitude towards IAMR, where i learned the basic requirement for professional career. I thanks to all my faculty members who give me such opportunities to proudly worth.
Mnist
Industry Collaborated Program. Certifications from Google, Facebook and Hub spot. Industry
Digital Marketing has been in popular demand. With internet penetration rising above 40%, many companies have realized the potential of digital media. With marketing cost coming down due to use of Digital Marketing it has direct impact on profits. So, to stay ahead in competition in popular markets such as Europe, Asia, and North America where population and internet usage is on high node, demand for digital skills has also doubled in just last 3 years.
Recognizing the impact of digital marketing on company need for skilled people have risen to manage media and social media as well. For students who are working on sharpening their skills at digital marketing skills it's a great news. Investment in digital marketing from companies have gone up many new companies are also investing in training f digital marketing skills. Also, digital marketing is not restrictive to any one skill. You can master SEO, SMO and take your website no 1 in organic search or you can manage social media. You can also write content which catch attention of customers. There are many things to do at Digital Marketing skills.
At IAMR we help students to excel in skills of Search Engine Optimisation, Search Engine Marketing, Social Media Management, E- Mail Marketing, Inbound Marketing, Web analytics, Blogging, Online Advertising, Google Analytics, Facebook Marketing and Hub Spot Marketing. All these certifications are provided by Google, Facebook and Hub Spot, these certifications are widely industry accepted. Apart from this we also consult industry for their requirements and apply modifications to our curriculum.
Industry exposure to budding managers via industry backed value added courses
Teaching here at IAMR does not only make you eligible for the job rather it makes you capable for the job as well. Here at IAMR we train our students not to be only academically brilliant but also train them to be a team player, leader or manager which ultimately makes you ready for the corporate. A lot of thinking, discussions goes in on how to make our students industry ready and with help of our corporate resources in terms of guest lectures, industry visits, workshops, hands on experience, live projects etc. This activity works on the personality part, information part and their knowledge part as well. This works on all-round development of students.
Industry Visits
Industry visit provides the practical part of how an industry works. Its helpful in studying the manufacturing process, their distribution channel as well. Industry Visit is an import part of corporate exposure, all the lectures which students have received in classes gets real analysis when a student step in companies. Industrial visit is vital in terms students can interact with managers and workers who are working directly on the project. Students are also exposed to employment practices.
Students from IAMR has visited to various companies which has added to their practical exposure, few of the organisation names are Yakult, Parle, Mother Dairy, Coca Cola, NTPC etc.
Guest Lectures
Eminent guest from corporate shares their experience and exposures to students. IAMR has a culture of inviting various corporate people ti guide its students. In fact, student grow under their leadership and learn the basics of organisation. Guest lectures are focussed towards enlightenment with various industrial and technological updates. Students grasp the current updates of companies and organisation and also get opportunity to exposure of industry as well. Guest from various renewed companies has guided our students to name a few we have guest lectures from Kotak Mahindra Bank, Sleek Kitchen from Asian Paint, 99 acres.com, BSNL, CROMA, ICICI etc.
Workshops, Seminars, and other Academic Initiatives
Various academic events like seminars, conferences and workshops are organised from time to time to expose to academic excellence as well. Students also participates in other institutes research paper presentation, conferences and workshops as well to check the updates in academic as well. IAMR also offers scholarships for meritorious students to encourage academic excellence. IAMR also organises various certification program from leading organisation, students get certified by Google, HubSpot, Facebook and other reputed organisation under the guidance of Mr. Manish Kumar. HOD BBA. Rubicon, Barclays and CROMA develops student's module on different subjects of soft skills, SAP FICO etc