About IAMR
Institute of Applied Medicines and Research (IAMR) Ghaziabad was established in 2000 by some creative thinkers to impart value-based education in present era. Encouraged by the rapid development and increasing recognition in corporate world & considering emerging technologies the society established IAMR Institute at Duhai, Ghaziabad for graduate in the field of Management, IT, Mass Communication, Life Sciences & Physiotherapy.
Industry Collaborated Google & Facebook, Certifications
Strong industry alumni collaboration resulting into corporate exposure.
Industry exposure by summer internship & placements.
About BCA Department
The BCA department started its functioning since 2008 with the mission to provide dynamic IT skills and grooming them to become a confident Computer Engineer, ready to face the computer world outside. IAMR DUHAI is now the most popular brand for BCA in NCR, having a wide infrastructure with the latest equipment and qualified faculty members to provide a better platform for our students in the world of Information Technology. BCA course mainly comprise of subjects like the DBMS, Data Structure, Java, C Programming, Software engineering, Python and programming languages, Web designing, etc. It also includes some subjects of management discipline for a detailed understanding of management concepts, leadership styles, motivational skills, situational analysis, budgeting, accounting which is crucial for better decision making in the corporate world. Emphasis is given on the use of the latest technologies to work in various sectors of Computer applications like internet technologies, E-business environment etc. Nowadays, BCA is quite similar to an Engineering degree in Computer Science. Today we have seen a noticeable speedy growth of IT sector in India and this increasing growth have created a lot of opportunities for computer graduates.
Specializations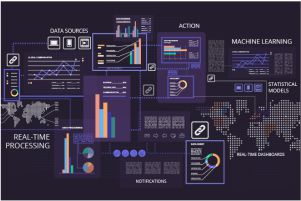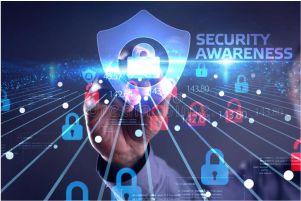 Cyber Security with Real World Computing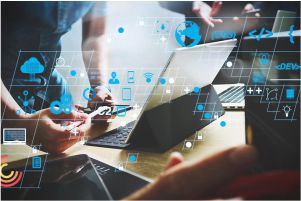 Android & Web-Based Computing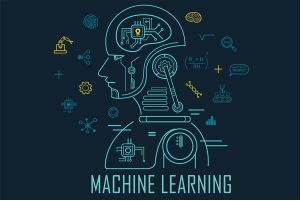 Internet of Things (IoT) with Machine Learning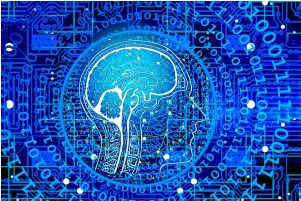 Machine Learning & Artificial Intelligence with Python
Alumni Testimonials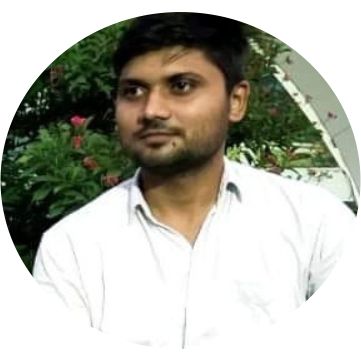 Nishant Tyagi
Assistant Manager, CRM
In IAMR, with the help of my experienced and helpful faculties, i improved my skills of programming, i really would like to thank them for their efforts as their initiatives and hard work have given us such an opportunities to take our first step towards a successful carrier.
Nilaya Infra Pvt. Ltd.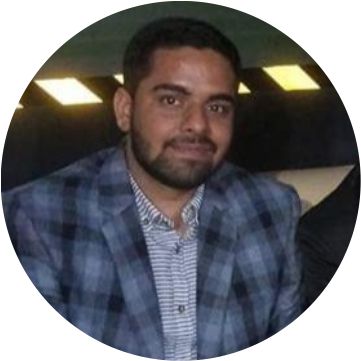 Rohit Chadha
Sr. Android Developer
I learned almost every thing which helped me to do my best in every aspect of life , as a social and professional one. I always being humble and pay my regards towards IAMR . The overall experience was good and satisfied for an individual with no bias.
EL Group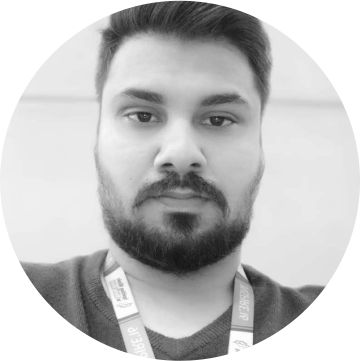 Himanshu Tyagi
Assistant Manager, Quality Control
IAMR has a lots of career opportunities, being in BCA Department the placement opportunities are preety good too. the campus interaction portal helps us to keep an eye on for all the job offers.
Infosys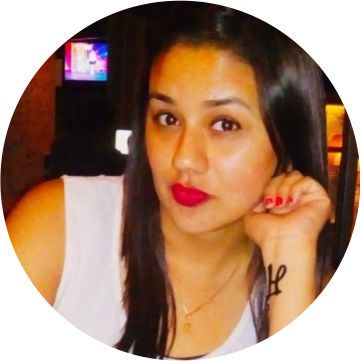 Richa Banga
Business Analyst
In IAMR, with the help of my experienced and helpful faculties, i improved my skills of programming, i really would like to thank them for their efforts as their initiatives and hard work have given us such an opportunities to take our first step towards a successful carrier.
Hexaware Technologies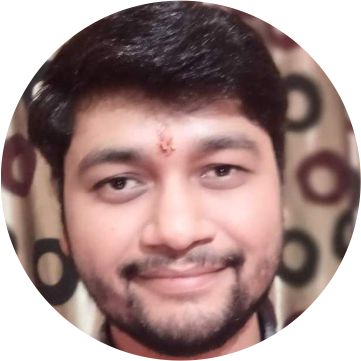 Sugham Dikshit
Project Manager
i express my gratitude towards IAMR, where i learned the basic requirement for professional career. I thanks to all my faculty members who give me such opportunities to proudly worth.
Mnist
In BCA, you will learn about some interesting subjects like Math's, Computer Programming, Computer Networking, DBMS, and Software Engineering, etc.
Electives Can Shape Your Career
While choosing electives attentively might not sound like a big deal in your first year. But it makes a huge difference to your career. For example, if you want to pursue higher studies after BCA, you can choose pathway electives like Artificial Intelligence, or if you're looking forward to adding more skills to your resume to find a good job, you can opt JavaScript, Front-end Website Development, Application Development as an elective.
Nowadays, BCA graduates are welcome in IT industry in many companies. The average package offering for BCA graduates in India is about INR 2.8LPA.
Higher Education after BCA
Master of Computer Application (MCA) after BCA is the most popular degree which can enhance your computer and programming skills.
MBA is also an option after BCA.
CCNP or CCNA Certifications
A Cisco Certified Network Professional (CCNP) is an IT Professional who has achieved a professional level of Cisco career certification by Cisco Systems. This certification is best for Network Operations Specialist, Network administrators & engineers.
Jobs in Private Companies
There are lots of job opportunities available in the market for BCA graduates especially in IT sector IT companies like Oracle, IBM, Infosys, and Wipro.
Job openings in Government Sector
BCA graduates can also go for IAF (Indian Air Force), Indian Army, Indian Navy Etc., as these governmental organizations also look for IT Professionals for expert their services.
he purpose of the activities club is to bring students together in various fields of Information technology, artificial intelligence, software development which help them to develop various skills needed in the corporate environment. It enhances the morale of students for active participation in all aspects of activities. The IT students will lead in organizing and arranging the IT Fest, Technical Quiz, etc. The club activities are organized on a regular basis to promote the team spirit and implement the IT concepts practically.
We select students on the basis of their virtues and traits in various clubs like
IT Club: Anybody can be a member of the IT club on the basis of their traits.
Android application Club: It includes students with sharp software development knowledge and skills.
Sports Club: Club is created to build a team of good players and athletes etc.
Cultural Club: Various cultural activities of the department are taken place with the help of this club member. All activities are organized in a well-defined manner with proper planning among the club members.
Some of the events in club activities are as follows
Software programming
Software testing
Special lecture series by Corporate Resource Person
IT Quiz
Workshops
Debate
Extempore etc.
Other courses after BCA are as follows
Master's Degree in Information Management
Information Security Management
Masters in Computer Management (MCM)
Post Graduate Program in Corporate Studies
Future prospects of BCA
System engineer - A system engineer develops, tests and evaluates software, circuits, and personal computer.
Programmer in various software development firms - Software codes are written by the programmer in IT firms. A programmer is primarily working in the computer language such as Assembly, COBOL, C, C++, C#, Java, Lisp, Python, etc.
Web developer - A web developer is a programmer who specializes in the development of WWW applications. The role of a web developer is to build and maintain websites. A web developer must have a competent knowledge of HTML/XHTML, CSS, PHP, JavaScript, etc. Web developers have wide scope in web designing companies and digital marketing companies.
Software developer - The sole responsibility of the software the developer is to develop software that eases the tasks of the people and enable to perform work efficiently. A software developer also installs test and maintains the software.
Few names of the top MNC's, which offer good job opportunities for BCA graduates are Wipro, Infosys, HCL Technologies, TCS, Capgemini, Tech Mahindra, etc.
Other Prospects after BCA
Web Designer
Network Administrator
System Manager
Computer Programmer
Software Tester, etc. depending on the skills you acquire during your BCA.
Chief information officer
Computer Programmer
Computer support service specialist
Computer scientist
Computer systems analyst.
Database administrator
Information systems manager
Software developer
Software publisher, Systems administrator, Teacher or lecturer in any organization.
Placement sector for BCA
IT Services
Software development
Business Process Management
Software Products.
Engineering Research and Development
App development services
IT consulting and services
Communications equipment
Data processing and Outsourced services
Internet software and services
System software
Application software
Computer hardware
Value Added Syllabus
3rd Semester
4th Semester
5th Semester
6th Semester
S-1: Data Analytics
Programming in Python
Data Analytics with Python
Data Science with Python
Project
Programming in R
Data Analytics with R
One Elective
S-2: Cyber Security with Real World Computing
Network Simulation
CCNA
Cyber Security
Project
Linux Basic
Linux Administration
One Elective
S-3: Android & Web Based Computing
Core Java
PHP with MYSQL
Cross Platform for Mobile App Development (CPMA)
Project
Basic SQL
Java Script / Angular JS
One Elective
S-4: Internet ofThings (IOT) with Machine Learning
Programming in Python
Data Analytics with Python
Internet of Things (OT) with Machine Learning
Project
Node JS
IOT Basics
One Elective
S-5: Artificial Intelligence with Python
Programming in Python
Data Analytics with Python
Machine Learning & Artificial Intelligence (AI) with Python
Project
Math's (Algebra, Trigonometry, Statistics)
Neural Networks with MAT Lab
One Elective